Our Leadership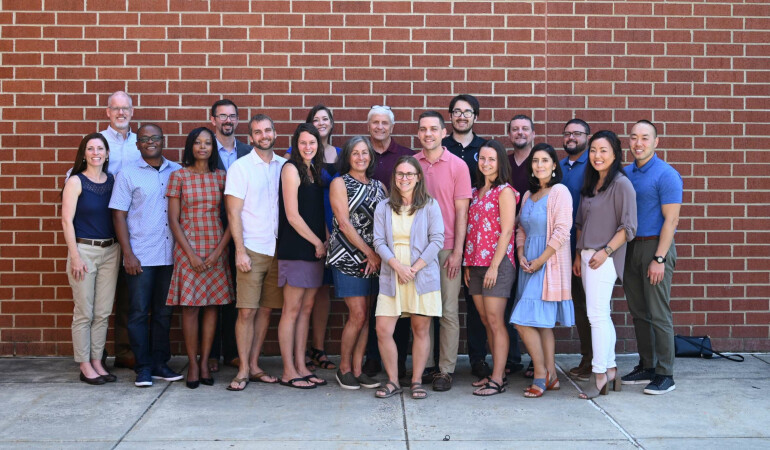 Staff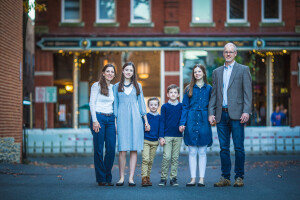 Matthew Roberts, Pastor - Matt and Katy met in college in Virginia and were married in 2001. Together they attended Covenant Theological Seminary in St. Louis. During seminary, they were encouraged to pioneer the formation of a new church (i.e. church planting). After seminary, they served briefly with a church plant in Chantilly, Virginia before coming to Germantown in 2008 to help start CPC. Katy enjoys photography. Matt enjoys all things related to Greco-Roman antiquity.
David Routenberg, Director of Worship - David grew up in Northern Virginia. He can't remember a time when he didn't know that God made and loved him. From the earliest age, he was involved in church music, but he never expected to find a calling as a permanent worship leader. He studied electrical engineering at the University of Virginia and Yale before falling in love with biology and moving to San Diego to complete his post-doctoral training at The Scripps Research Institute. Five years later, God sent him back east, where he is blessed to lead a research group at a biotechnology firm and to lead music at CPC. David and his wife have two children and a spoiled pug.
Tamika Ampy, Childcare Coordinator - Tamika grew up in the suburbs of Richmond, Virginia. She attended college at Liberty University. She moved to Germantown in 2017 and joined CPC staff as a childcare worker in 2018. She currently works for a Civil Engineering firm. Tamika enjoys spending time with her daughter; she loves to cook and try new recipes.
Elders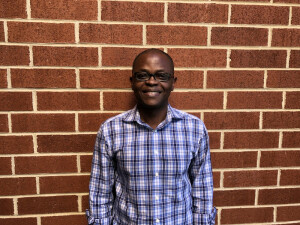 Ayayi Hillah - Ayayi grew up attending the Evangelical Presbyterian Church in Togo, West Africa. He came to believe in and personally embrace Christ as Savior and Lord during high school. Ayayi is a graduate of The George Washington University Law School; he also holds law degrees from the University of Moncton and the Université de Bourgogne. He currently works for the Department of Agriculture. He and his wife, Odile, have two children. In his spare time, Ayayi enjoys reading and sightseeing with his family in New York City and the DC Metro Area.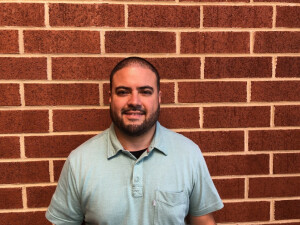 Danny Hurtado - Danny is originally from Queens, NY, but did most of his growing up here in Montgomery County. He was born into a Christian home and understood his need for Christ at a very young age. More recently, he has better understood the depth of his sin as well as the depth of God's love and grace that provided a means for justification outside of his own efforts. Danny graduated from American University with a degree in Audio Technology and currently works as an Audio-Video Engineer for a contractor to the federal government. He also holds a Certificate in Biblical Studies from Capital Bible Seminary. He and his wife, Jessy, have three young boys. He enjoys cooking, eating out with his wife, and doing anything outdoors with his family.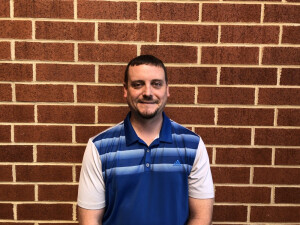 Matthew Pickens - Matthew grew up in Maryland and is a graduate of the University of Kentucky and Reformed Theological Seminary. He works for the Department of Homeland Security. In his free time, he enjoys reading anything he can get his hands on, golfing, and going on adventures with his daughter.
Global and Community Outreach Ministries (Missions Committee)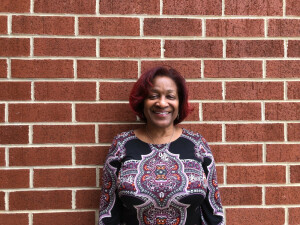 Ruth Lampkin, Chairwoman - Ruth came to faith in Christ as a child in her hometown of Anguilla, Mississippi. After attending college in Mississippi, she moved to Maryland at the invitation of a friend. She's worked in a variety of positions in the public and private sectors. She loves people and she loves the Lord Jesus.
Committee Members: Lucy Silva and Jessy Hurtado.
Deacons
Eric Hein - The Hein family has lived in Montgomery County for four decades; Eric attended high school and college here before working in sales for over 30 years. Recently, Eric left sales and followed his dream of owning a Ledo Pizza and Pasta restaurant franchise. His wife, Debra, is involved in fitness training, rehabilitation, and education. They are the proud parents of two adult children, and enjoy spending time together boating, skiing, and hiking.
Joshua Ruffa - Josh is a native Marylander who grew up in a Christian home and became a believer at an early age. Josh graduated from Grove City College with a degree in Electrical Engineering and works on satellites at NASA Goddard. Josh is married and has two children. In his spare time, Josh is an amateur beekeeper, board game enthusiast, and avid reader of science fiction, fantasy and mystery stories.
Jordan Weaver - Jordan grew up in Lancaster, Pennsylvania. He was born into a Christian home and always remembers loving Jesus. Over time, God has made that love grow greater and greater through a relationship with Jesus. Jordan works as a mechanical engineer for the federal government. He enjoys spending time with his wife and three kids, hiking, playing sports with friends, and reading.
David Yoon - David grew up in Montgomery County as the son of a pastor. He came to know Christ at an early age; however, it wasn't until his mid-20's when he came to know God's unconditional love, grace, and sovereignty. David is a graduate of the University of Maryland, College Park and received a master's degree in social work from Loyola University Chicago. He works for the Montgomery County Department of Health and Human Services. He and his wife, Jinny, have three children. He enjoys playing tennis, busting some moves with his children on "Just Dance," and grabbing a delicious burger.