Our Pastor
Matt Roberts
Founding Pastor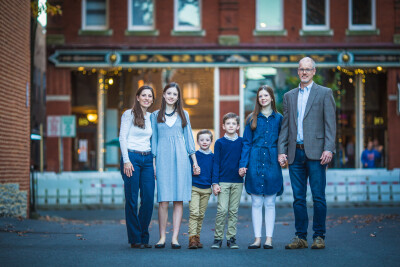 Pastor Matt grew up in Richmond, Virginia. In childhood, God convicted Matt of his sin and enabled him to receive Christ.
Matt's call to ministry came in his third year of college when two key experiences overlapped. First, Matt was asked to volunteer at a juvenile detention center. He observed that the incarcerated young men had wronged others but that they also been wronged by people close to them. They had sinned and they had been sinned against. In order to move forward, something had to address the young men's underlying guilt and anger.
Simultaneous with this volunteer work, Matt interned with the Attorney General of Virginia to prepare for law school. He was given a behind-the-scenes look at the Virginia court and prison systems. He observed that while the systems were adept at many things, they couldn't address the inmates' underlying guilt and anger. They couldn't provide the prisoners with a compelling reason to forgive others and to receive forgiveness. Only the Gospel of Jesus Christ could do this. God began to give Matt a burden to minister the Gospel to others.
Matt and Katy met in college and married in 2001. Together they attended Covenant Theological Seminary in St. Louis. Based on their spiritual gifts, they were encouraged to consider the pioneering work of starting a new church. The Roberts moved to Germantown in 2008 to start Christ Presbyterian Church.